Click to Book a Course
SIA door supervisor course for SIA license
Duration: 6 days
East London Price: £249.99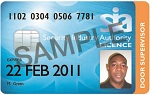 Book
You can also work as a security guard with this license. The complete name of this qualification is level 2 awards in door supervision. The qualification is offered by many awarding bodies approved by the security industry authority which is the regulator for the security industry in the United Kingdom. The door supervisor training course is designed and deliver at level 2, which means it is an entry-level qualification intended for a person who is aspiring to join the security industry in UK.
The door supervisor training course will allow you to work as a door supervisor in licensed premises. Licensed premises does not only include night clubs and pubs only it includes any place where alcohol is being sold in retail like retail supermarkets, restaurants hotels etc. The door supervisor qualification will allow you get an SIA door supervisor license which will allow you to work as a Door Supervisor as well as a Security Guard.
Door supervisor upskilling SIA license renewal training
This is a qualification introduced by SIA, and from 4 February 2013 onwards all door supervisors with a previous qualification or door supervisor license wishing to renew would be required to take this training. If you wish to renew your SIA door supervisor license you may have to take this qualification rather than the complete course. Find out more about the door supervisor upskilling course
Who needs the door supervisor license
Anyone who wants to work in the private security industry as a door supervisor he requires to get a licence from the industry regulator which is SIA. In order to obtain a door supervisor licence he or she would be required to undergo appropriate training from an approved training provider such as us. It is a criminal offense to work in the security industry without a valid and relevant license.
Door supervisor course duration
The level two awards for door supervision is conducted over a period of six days, whereby there should be a minimum of 44 contact hours maintained between the trainer and the learners. The contact hours exclude the time for assessments and breaks.
Minimum age requirement door supervisor training
The minimum age required for anyone to undertake the level 2 awards in door supervision leading to an SIA license is 18 and above.
General Information about the qualification
Total units: 4
Minimum contact hours 44
Credit vale 4
Door Supervisor Training Course contents:
SIA Door Supervisor Course Modules: 
Book
Unit 1: Working within the Private Security Industry
Know the main characteristics of the private security industry
Understand legislation as it applies to the individual in carrying out a licensable activity
Understand the importance of safe working practices to comply with legal requirements
Understand fire procedures in the workplace
Understand emergencies and the importance of emergency procedures
Understand the importance of communication skills and customer care
Unit 2: Working as a Door Supervisor within the Private Security Industry
Understand the role and objectives of a door supervisor.
Understand civil and criminal law relevant to a door supervisor
Understand searching relevant to a door supervisor
Understand powers of arrest relevant to a door  supervisor
Understand drug-misuse issues and procedures relevant to the role of a door supervisor
Understand incident recording and crime scene preservation relevant to the role of a door supervisor
Understand licensing law and social responsibility relevant to the role of a door supervisor.
Understand emergency procedures which should be followed by a door supervisor.
Understand how a door supervisor can help to keep vulnerable people safe.
Understand queue management and venue capacity responsibilities relevant to a door supervisor
Unit 3: Conflict Management within the Private Security Industry
Understand the principles of conflict management  appropriate to their role and reduce risk in conflict situations
Understand how to communicate in emotive situations to de-escalate conflict
Understand how to develop and use problem solving strategies for resolving conflict
Understand good practice to follow after conflict situations
Physical Intervention Skills Module (15 hours of which 12 hours must be contact time), this module was incorporated in the door supervisor qualification in 2010 and the trainer will teach the learners non pain compliant techniques.
Module 1: Introduction to Physical Skills
Module 2: Disengagement Techniques
Module 3: Escorting Techniques
Group Bookings:
Should your company offer SIA door supervisor training and development for bigger groups, we offer an unbeatable deal for group sizes over 10. Our trainers can use your venue or our own.
Locations for door supervisor training
We can arrange to provide the door supervisor qualification anywhere in the UK either through ourselves or our associates and affiliates. Our main focus to deliver the door supervisor qualification is in greater London. We can deliver the qualification in all London towns.
Book
How long it will take door supervisor certificate
The door supervisor SIA security training is covered over a period of minimum four days. On the fourth day of your training you will have your physical intervention training and after that you will be examined. You will receive your results mostly within four working days but the certificate for door supervision usually arrives in ten working days.
When can I apply for my SIA door supervisor licence
When you have been told by your training provider that you have successfully completed you SIA door supervisor training and you have passed, you can apply for your licence.
Where can I get training for door supervisor course
You can choose us to arrange for your training needs for the course enabling you to apply for a licence on successful completion or you can choose any other approved training provider.
What are the types of security licences
There are two broad categories of the SIA licence which are the front line and non-front line licences, the non-front line as the name suggests is for people who would not be actively employed at the front line, for instance managers etc. On the contrary the non-front line licence is required for those people who wish to work as door supervisors, security guards and cctv operators etc.
Door supervisor training locations
We can arrange to provide the SIA door supervisor training in any venue may be hired by us or at our clients venue provided if it is a corporate booking. Our centre in forest gate is well suited to provide training requirements for door supervisor training in east London area, we can easily cover walthemstow, stratford, ilford, forestgate manorpark. We aim to provide our customers the cheapest door supervisor training, however cheap door supervisor training does not mean that budget will compromise the quality of your training. Though being affordable we shall never compromise on the compliance and quality standards.
Duration of door supervisor training
The SIA door supervisor training course is a four days intensive training the course starts at 0900 am and finishes at 6 or 5:30 pm on all six days.
Door supervisor training exam
The door supervisor exam is a multiple choice examination. Evey module will be examined seperately. Different awarding organizations would set the exam timings and number of questions per exam seperately.
---
What is the best SIA qualification that can lead to a job?
The option for someone to start a career in the security industry is to do the door supervisor qualification as it will allow you to work in majority of venues. In simple terms if you do the door supervisor training which allows you apply for an SIA door supervisor licence you can work as a door supervisor as well as a security guard.
If i do the door supervisor course would i only limited to night clubs and pubs?
No, this is a general misconception that door supervisors only work at night clubs and pubs. In fact door supervisors can work at a site where a normal security guard is required, besides they can also work as security officers at licensed premises and night clubs and pubs being few examples of licensed premises, your normal security market is a licensed premises' as well as they are selling alcohol in retail. Mc Donald's is a licensed premises as well if they are selling hot meals after 11pm at night.
What is the best combination for security qualifications?
The best combination for security qualifications would be door supervisor, cctv and the FAW i.e first aid at work this combination is most likely to get you a job.
Would i be provided with door supervisor course material?
Yes you would be provided with the relevant course material in order to qualify.
When would i get my results?
You should expect your result for the door supervisor course in five days time.
What would i learn in the door supervisor training?
You would be covering four modules which include theory, practical and you would be assessed for the theoretical as well as the practical part of the training
Where would the training conducted?
The door supervisor training in London is conducted in various venues however most of the courses for door supervision in London would be conducted near Stratford as this venue has excellent communication links and is very easily accessible to people on train, DLR, tube, train and bus. The Stratford centre can be easily approached and is popular amongst people living in Rumford, Stratford, Bethnal green, Eastham, barking, Ilford, forest gat and manor park. The centre is very conveniently located. There is free parking available near the centre as well.
Book
---
Which is the best security training?
The best security qualification is door supervisor plus cctv.
How long is the Door supervisor training?
The door supervisor training is for minimum of four days, in these four days 30 contact hours are required to be met.
How is the learner assessed for the door supervisor licence?
There are four multiple choice exams which are required to be taken by the learner and he/she would be required to pass all four of them. In case he fails any of them he would be required to take a resit.
When can I apply for my door supervisor licence?
Once we tell you that you have passed and the result has been uploaded, at this point you can apply for your SIA door supervisor licence by going to the SIA website.
When can I get my door supervisor certificate?
You should get your door supervisor certificate in 10 days.
Book